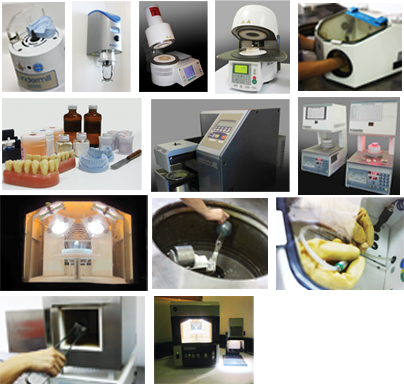 SAMURAI DENTAL LAB is an ultra-modern dental laboratory that forges superior and exquisite dental prostheses.
Our noble and disciplined dental experts are dedicated to providing you with modern quality services while still retaining our traditional standards of craftsmanship. We give close attention to our work which makes us a cut above the rest.
SAMURAI DENTAL LAB has the latest in state-of-the-art equipment using cutting-edge technology as well as high-quality materials manufactured by world-renowned brands that provide your patients with strong, durable and biocompatible prosthetics that look, feel and function like natural teeth.
We, at Samurai Dental Laboratory; are warriors who value hard work, discipline, and perfection.
The Samurai Dental Lab Advantage
A dedicated full-time team of highly skilled technicians
Technicians undergo extensive, vigorous and meticulous training
Staff undergoes continuous education to keep abreast of latest information
Technicians have chairside experience
Technicians complete each case from start to finish; we do not employ the "assembly line" method
Strict quality control system and infection control standards
Employs the latest in state-of-the-art equipment using cutting-edge technology
Uses high-quality materials